Tulsa Flea and Tick Control
Spring is just around the corner and so are those irritating unwanted pests. these are not your ordinary fleas and ticks. They are a little tougher than anywhere else. This time of year it can be warm, beautiful 75 degrees and clear. The next day can be snowy, cold, and later tornados with a torrential downpour. This will make for a tougher bug. This is what we do not need.
When you hire Tulsa Mosquito Control, you'll get a team of highly trained experts who are entirely dedicated to eliminating every form of insect from the area. We provide quarterly treatments for a number of common pests, including mosquitoes, fleas, ticks, termites, roaches, flies, rodents, spiders, and more. Our objective is to not just get rid of the pests you have but to also keep them from coming back in the future.
What Are Tulsa Flea And Tick Control?
Fleas and ticks can be transferred from a pet dog or cat to you when the animal is outside. The parasites attach to you and then infest your fur and sleep locations inside. Fleas and ticks are potentially harmful to dogs, causing them to become ill rapidly while also infiltrating other rooms of your home.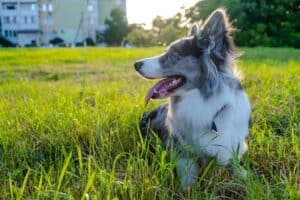 The use of insecticides is not always recommended for flea and tick prevention. Any pet owner can be vulnerable to an infestation if no action is taken. If you believe your home has a flea or tick problem, give us a call today and we'll provide the best solution.
When it comes to Tulsa Flea and Tick Control, we have the knowledge and experience to get the job done right. We understand how important it is to protect your family from these pests, so we'll work quickly and efficiently to resolve the issue. Contact us today to learn more about our flea and tick control services or to schedule a consultation.
Why Is Tulsa Flea And Tick So Important?
The reason why Tulsa flea and Tick is so important is that our pest control specialists from your local family-owned business have the most advanced training and tools to keep your house or company clean. We are dedicated to providing exceptional customer service and utilizing the most up-to-date pest control strategies to safeguard your home and family as effectively as possible.
Stephen and Kristopher Stone, Tulsa natives and longtime pals, launched Tulsa Mosquito Control in May 2015. After over 26 years of combined experience in the pest control sector, Stephen and Kristopher decided to leave their jobs and start Tulsa Mosquito Control. They aimed to provide Tulsan's with a superior alternative to conventional pest control. Tulsa Mosquito Control's aim is always to keep the Tulsa community safe and healthy, from offering less hazardous yard goods to specializing in systems that control dangerous insects.
The skilled professionals at Tulsa Mosquito Pest Control will respond quickly to any sign of a problem and get to work resolving it. We offer our residents highly effective mosquito control services, as well as free inspections for homes or businesses in the greater Tulsa area. Our services are affordable and customizable to meet the unique needs of each client.