Tulsa Rodent Control
Rodents in the Upper East area of Oklahoma can become quite healthy and hungry.  Due to the environment where they are just a little tougher. To avoid an infestation in your home, it is important to know how to identify a rodent and what to do if you think you have one. Three types of rodents reside in Oklahoma: the Norway rat, the house mouse, and the deer mouse. All three can become a nuisance if they invade your home.
Tulsa Mosquito Control has the means and experience to rid your home of these unwanted pests. Generally, when you see one there are others and sometimes many. We use traps and baits that are safest for your family and pets.
How Does Tulsa Rodent Control Work?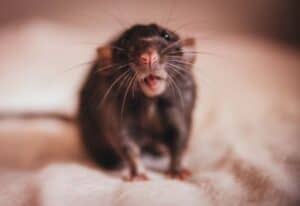 You may be able to tell whether there are rodents in your house without ever seeing one. If you find mouse or rat droppings, you likely have pests. You may occasionally hear them scurrying about behind the walls. Rats and mice can gain access to your house in a variety of ways. Cracks in the foundation, holes around pipes, and any other opening that is larger than a quarter can provide an entry point.
Tulsa Rodent Control will inspect your home to find out how the rodents are getting inside. Once we have found the openings, we'll seal them shut with steel wool or caulk. Then we set traps and baits to catch any rodents that are already inside.
If you think you may have a rodent problem, please give us a call. We will be happy to come out and take a look. In the meantime, here are some tips on how to keep them away:
-Seal all cracks and holes on the exterior of your home
-Keep food in airtight containers
-Eliminate all sources of water
-Do not leave pet food out overnight
-Clean up any crumbs or food debris right away
We know having rodents in your home is stressful. Let Tulsa Mosquito Control help you take back your home.
Why Tulsa Rodent Control Is So Important?
Rodent control in Tulsa is essential because our pest control experts from your local family-owned business have the most up-to-date training and equipment to keep your home or company clean. We are committed to providing exceptional customer service and using the most up-to-date pest control methods to keep your house and family safe.
Tulsa natives Stephen and Kristopher Stone launched Tulsa Mosquito Control in May 2015. After over 26 years of pest control expertise, Stephen and Kristopher decided to leave their professions to start Tulsa Mosquito Control. Tulsans were looking for a better alternative to traditional pest control, and that's what they delivered. Tulsa Mosquito Control's mission is to keep Tulsans safe and healthy, with a focus on controlling hazardous rodents by using less harmful yard goods or specialty programs.
Tulsa Mosquito Pest Control's skilled specialists are trained to respond swiftly to any indication of an issue and get to work resolving it. We provide highly successful rodent control services, as well as free inspections for residences or businesses in the Tulsa region. Our services are both cost-effective and flexible depending on each customer's requirements.