Jenks, OK Mosquito Control
Oklahoma is home to plenty of mosquitos, which can make spending time outside in your backyard or on your patio less than enjoyable. The good news is that you can take back your yard thanks to Tulsa Mosquito Control.
We're one of the largest mosquito misting companies in Oklahoma, and we serve many customers in the Jenks area. We're dedicated to providing effective mosquito control so that you can enjoy your time outside without worrying about being bitten by pesky bugs.
We serve both private homes and commercial properties so that you can rest easy knowing your family, friends, and employees can spend time outdoors without getting any itchy bites.
Why You Need Jenks, OK Mosquito Control
We all know mosquito bites are annoying, but they can also be painful and even dangerous. Some people — including many children — are especially sensitive to their bites and develop large welts whenever they're bitten.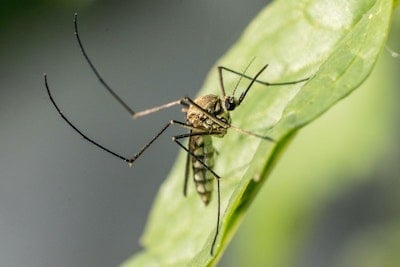 In addition, mosquitos can transmit diseases like West Nile Virus and Zika Virus, so it's important to take steps to protect yourself from them.
Tulsa Mosquito Control can help you do just that by providing mosquito misting services that will kill the bugs on contact and prevent others from entering the area. We can also customize our system to fit the needs of your specific property.
In addition, our mosquito misting system is completely safe for humans, pets, and plants. You won't have to worry about us using any harmful chemicals on your property, and you can rest assured knowing that your family and employees are protected from mosquito bites as well as harsh chemicals.
Our Jenks, OK Mosquito Control Services
At Tulsa Mosquito Control, we offer a variety of mosquito control services to meet the needs of our customers. One of our most popular is an automated mosquito misting system called MistAway that can be installed on your property. This system will automatically release its people- and pet-safe mosquito spray multiple times a day, killing any mosquitos around and discouraging others from entering the area.
This system is low-profile and low-maintenance, and you can check on and control it from an app. With the MistAway system, you can be confident that your yard will be mosquito-free for many summers to come.
We also offer barrier spray services that will have our team of experts come to your property about once every three weeks to treat it for mosquitos. This is a great option for those who don't want to install a mosquito misting system but still want to keep their yard mosquito-free.
This spray doesn't use strong chemicals and also kills ticks and other insects. You can even schedule this service as a proactive measure to ensure your yard will be mosquito-free for a wedding, birthday party, or another outdoor event you're hosting.
If you're looking for an effective and safe way to keep your yard mosquito-free, look no further than Tulsa Mosquito Control. Contact us today to learn more about our Jenks, OK mosquito control services.